I am buzzing around preparing for the upcoming holiday season. I must say I am delighted that fall has finally found Phoenix. I am finding myself drawn to various shades of cream, taupe and sage this year.

My preparations began with a thorough cleaning of Décor To Adore manor. Every cupboard and closet was gone through. Big piles of unused items are waiting for a Saturday yard sale where they will find a happy new home. Several treasures were put on Ebay and sold. I am also in the midst of lovingly packaging up my very appreciated Etsy orders. I believe I might need a few helpers as I have no less than 25 packages to take to the post office. Bliss!
 

After I cleaned the oven, microwave, refrigerator and pantry I made a list of fun holiday foods I wanted to see on the shelves. Trips were made to Fresh and Easy, Trader Joe's and A.J. Fine Foods. This is only a bit of the bounty:
Brie, Allouette and other various cheeses, nuts and sausages.
Peanut butter filled pretzels that when paired with Nutella are a bit of bliss in the mouth.
Cranberry and Pumpkin butter makes even the blandest bran muffin delicious.
Cider, tea and red wine that can be warmed with a few orange slices and mulling spice for a cup of hot heaven. 
A few prepackaged muffin and cake mixes for when time runs short.
Of course an entirely separate grocery store run is still needed for eggs, sugar, flour, chocolate, ham, turkey….

To keep up strength someone might just stand inside the refrigerator armed with a spoon and dip into the Fleur de Sel caramel sauce. She claims that it is also divine on apple tarts, gingerbread and French vanilla ice cream too.

Do you still need a bit of inspiration and motivation to organize and prepare? I found some lovely images on Pinterest.
My long time favorite. Adored since 2008.
Here's a pantry that features a lovely collection of cookbooks and what appears to be an ample selection of liquor.
Smart use of door space. Now hand over the Toblerone and no one will get hurt.
True inspiration came for me on Monday when
Jermaine
posted images of her pantry. It is real life beautiful.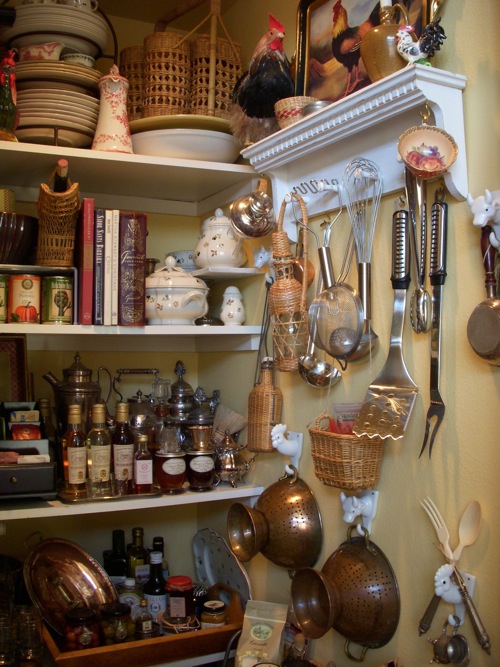 I want to go through this pantry like some women want into the Vogue accessory closet.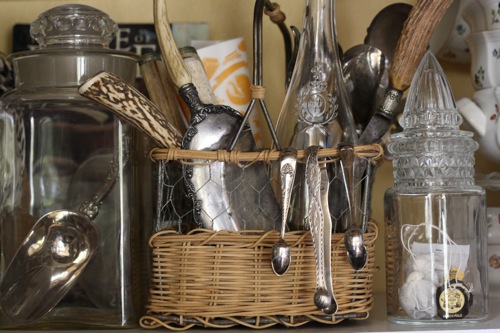 So, I am currently on the hunt for a marble cheese slab and a silver candlestick. Need it. Desperately.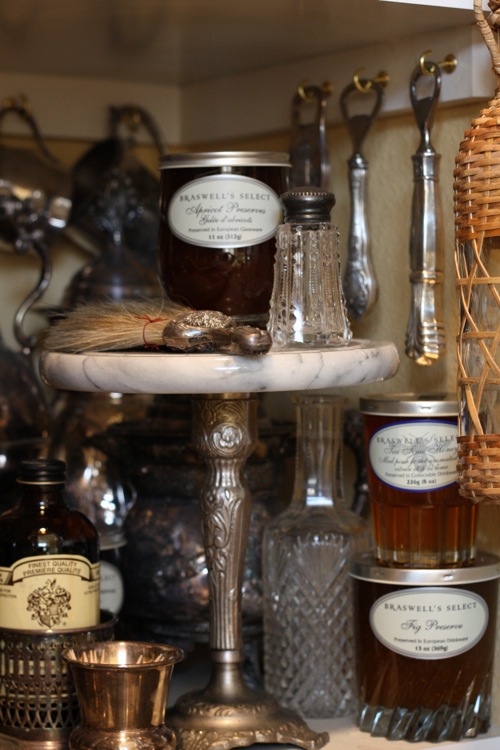 I've turned off the comments so I can go mail my packages.
Be blessed,